CONTENT WRITING SERVICE OPTIMIZE YOUR TEXTS FOR THE WEB
The ultimate goal of why businesses look for SEO content writing is to increase online visibility, traffic, and conversions.
Optimizing content without optimizing the page where it is placed is like running a car on a low fuel level.
Combine both and boom… The growth process will accelerate.
Why Content Writing For SEO Is That Essential?
Google ranks webpages according to the quality of the content. It also considers the quality of its code. Lastly, users consider top-ranking pages as leaders in their industry.
Quality content representing your brand on quality pages is what my SEO content service is all about.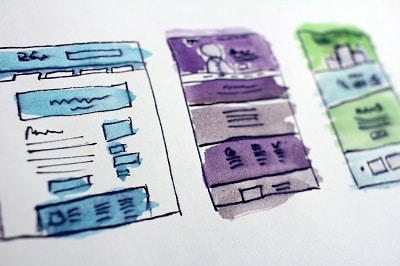 GROW YOUR BUSINESS WITH MY SEO CONTENT WRITING SERVICE

KEYWORD RESEARCH
I define the main keywords and their latent semantics that best describe your service to your niche target audience. Depending on the search volume, the competition level suitable for the SEO maturity of your website, forecasted searches, and clicks, user intent & social signals.

SEO CONTENT WRITING
Applying best SEO writing techniques, I create quality and unique content representing your brand. I design the content structure, keywords, and other on-page elements important to search engines to make the perfect sauce for a well-optimized content.

ROBOT METATAGS
Meta tags are important because they help search engines understand and display what your content is about. I optimize your metadata with unique, descriptive, click-worthy tags that attract your target audience and match their search intent.

INTERNAL/ EXTERNAL LINK MAPPING
Optimized content should not be an orphan without an internal page (parent) linking to it. It also needs to refer to external authority websites to generate trust. I optimize the linking of your content organically within relevant contexts.

UX DESIGN OPTIMIZATION
SEO and UX go together hand in hand. Optimized pages need to be also converting. I assess your page layout, navigation and structure, mobile experience, and other important elements. You get practical recommendations to improve lead generation and conversions.

TECHNICAL AUDIT
I assess the health of the page code. Manually as well as using advanced web tools, I cover all technical factors such as page speed, indexing, JavaScript loading..etc). I either do the fix myself/ with my IT partners or communicate the fixes with your IT team.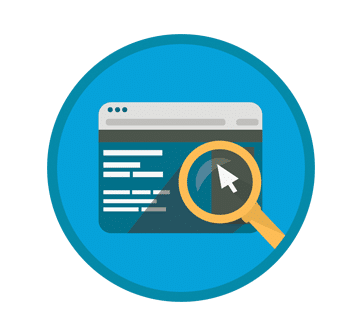 SEO Content That Represents Your Brand For Your Specific DIGITAL SEO Industry
Content optimization is one part of the story. The other part is brand representation. It requires top service to have your products visible to your niche audience with powerful, engaging, and persuasive content. No matter what is your industry, my research tools will even help to find the keywords for the most complex technical jargon and target your niche audiences.
FREQUENTLY ASKED QUESTIONS
Yes. I provide editorial content strategy based on keyword research, niche segment, competition and industry analysis, your business plan, and online seasonality. I define the content distribution plan across your digital assets and propose recommendations for external marketing.
I ensure that the content meets the best SEO writing standards. That's said, I ensure it is readable and pleasant for both humans and search bots. I apply the on-page content needed to rank well on SERPs. Such as keyword density, use of rich latent semantics (lexical field of terms), and optimizing metadata..etc.
On-page optimization pricing varies according to the number of pages and services included. Services can be writing text from scratch or optimizing your existing content; writing SEO content only or also creating webpages or injecting content into current webpages; Proposing technical recommendations or also Implementing SEO fixes. This gives you the flexibility to choose the service that meets your internal resources and budget. This can be an organized part of a full SEO service (monthly subscription package that covers full website optimization). Check the details here.
UX and SEO share common elements as Google considers page speed, mobile-friendliness, and other UX elements in its ranking factors. SEO displays content relevant to what users are searching for. On the other hand, UX answers their questions once they visit a website. That's why they are both needed for your online growth.
Optimizing the content copy of the webpage is not enough to rank on top of search engines. Google considers the technology/ code on which the content is placed for scoring the page rank. I make sure your page is well optimized technically. I look into factors such as link-ability (how the page can be accessed, shared, and reproduced), multi-device readiness, and page speed optimization among many other elements your webpage needs to rank well.
First, we meet to discuss your business needs and goals. Second, I evaluate your digital presence, structure, competition, and propose the keywords to target your users with. The third step is to write or optimize your content, have it reviewed by you, and provide layout and code recommendations. I manage the implementation either with your IT team or with my IT partners if you do not have the resources. Last, I conclude with a page audit to ensure the proper implementation of metadata, structure, and code. This process takes between 3 days for a few pages and up to 3 months (sometimes more) for big scale projects.
Do You Need To Improve The Sales Of Your Product Or Service Digitally ?
Fill out this form and I will get back to you shortly.Please specify your website address for me to make an initial analysis before contacting you.